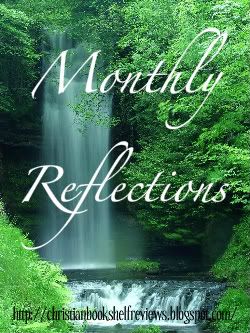 My goal for July was to read 7 books, I knew it was going to be a busy month so I set that knowing if I would be able to reach it or not. But I am absolutely thrilled that I was able to surpass my goal, I read 9 books!
The books I read:
1. Mistaken by Karen Barnett
2. Operation Zulu Redemption: Overkill-The Beginning by Ronie Kendig
3. Firewall by Diann Mills
4. When I Fall In Love by Susan May Warren
5. Tuck Everlasting by Natalie Babbitt (Re-Read)
6. Appalachian Serenade by Sarah Loudin Thomas
7. Finding God in the Land of Narnia by Kurt Bruner and Jim Ware
8. Anomaly by Krista McGee
9. Opening Moves by Steven James
Mistaken, When I Fall in Love, Anomaly, and Opening Moves are all tied for my favorite read of July!
For august my goal is to read at least 8 books!