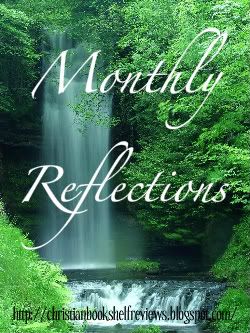 In April my goal was simply to read as many books as I could!
The books I read were:
1. Shadows of the Past by Patricia Bradley
2. Rodeo Queen by Shannon Taylor Vannatter
3. Whispers from the Shadows by Roseanna M. White
4. Silenced by Dani Pettrey
5. Meant to be Mine by Becky Wade
6. A Hero's Promise by Roseanna M. White
7. Fatal Exchange by Lisa Harris
8. Almost Heaven by Jillian Hart
Favorite read of the month: I loved all of these books so much that I can't choose a favorite so I will just say that they are all tied for my favorite book of the month!
For May my goals are to read the six remaining books in my to-be-read-soon-pile and to read as many of the freebies I have on my kindle as possible!